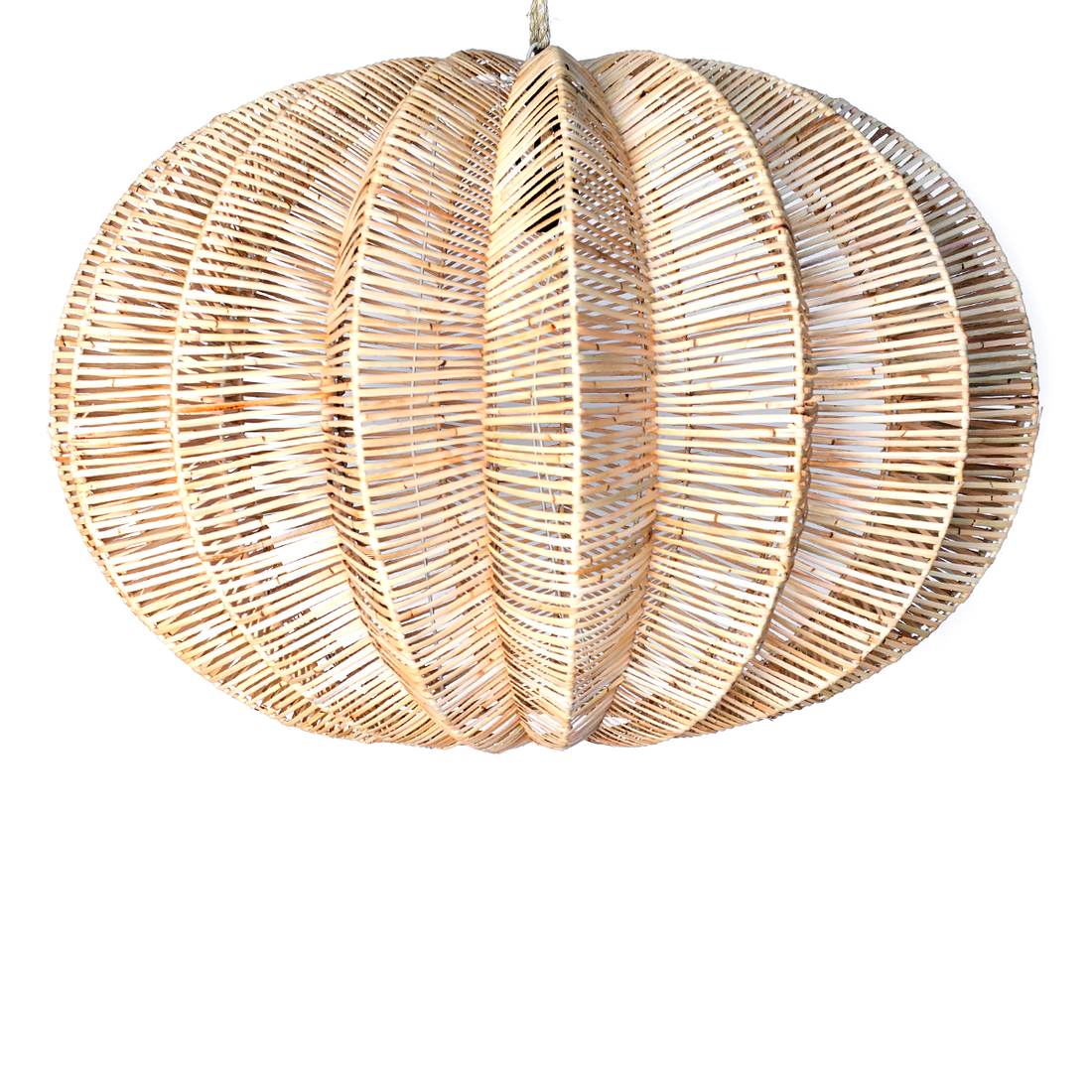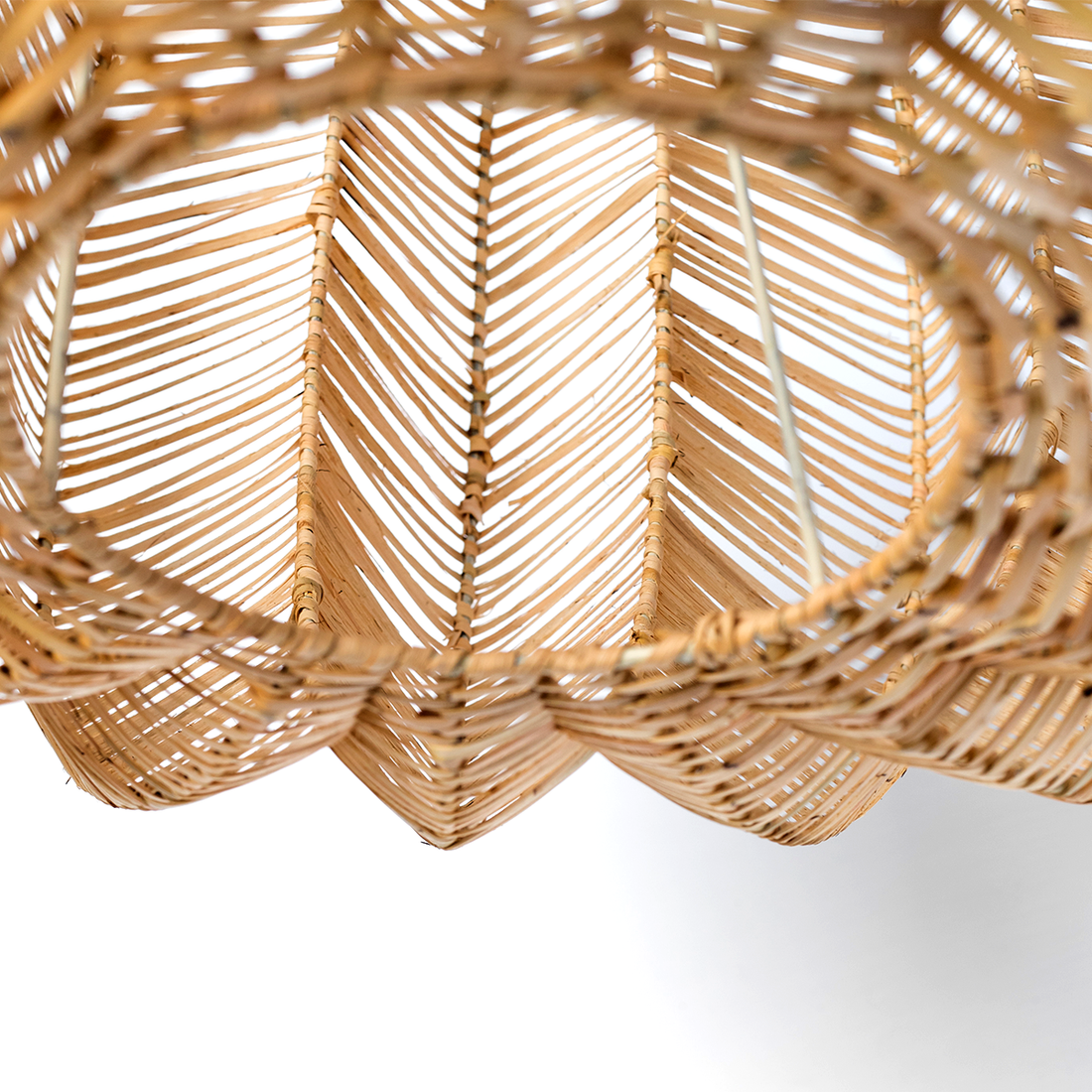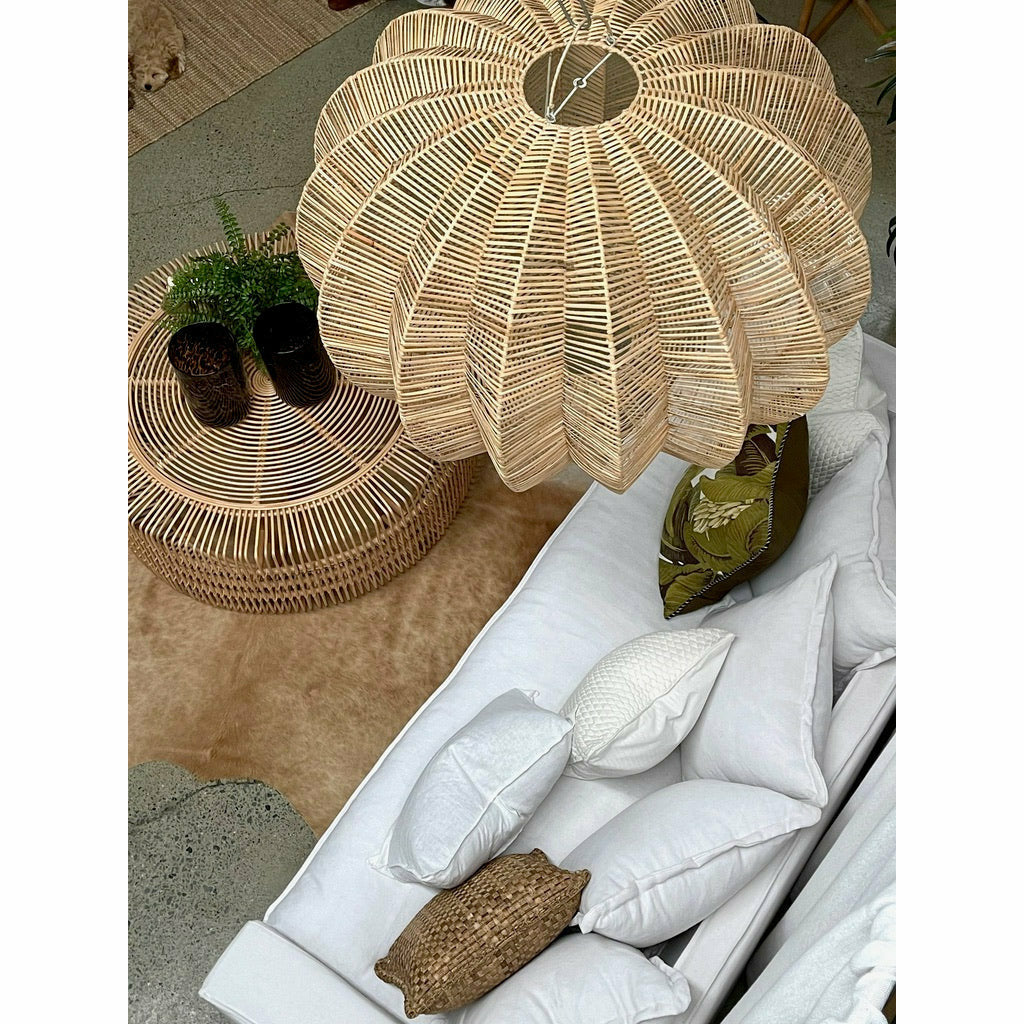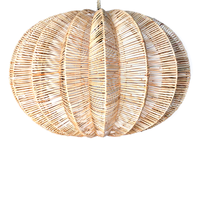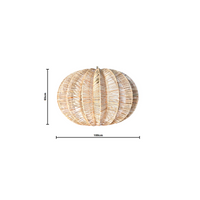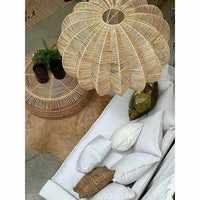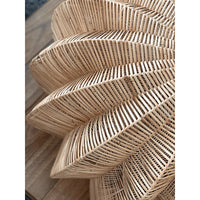 Betty | Pendant Rattan Natural
Betty is one of our best sellers, and for good reason. Sitting pretty at 1m in diameter, and designed exclusively for The Styling Republic, the Betty pendant is made from natural handwoven rattan. Melding a classic shape perfectly with modern design, Betty makes for a beautiful statement piece suited to a variety of interior styles. Whether hung on her own, or in a group, she is the perfect focal point to instigate a talking point, yet she is subtle enough to be a complimentary item to tie together any living or dining space.
*Please note our pendants do not come wired. We highly recommend a qualified electrician install.
Dimensions: 39.4"w x 39.4"d x 25.6"h