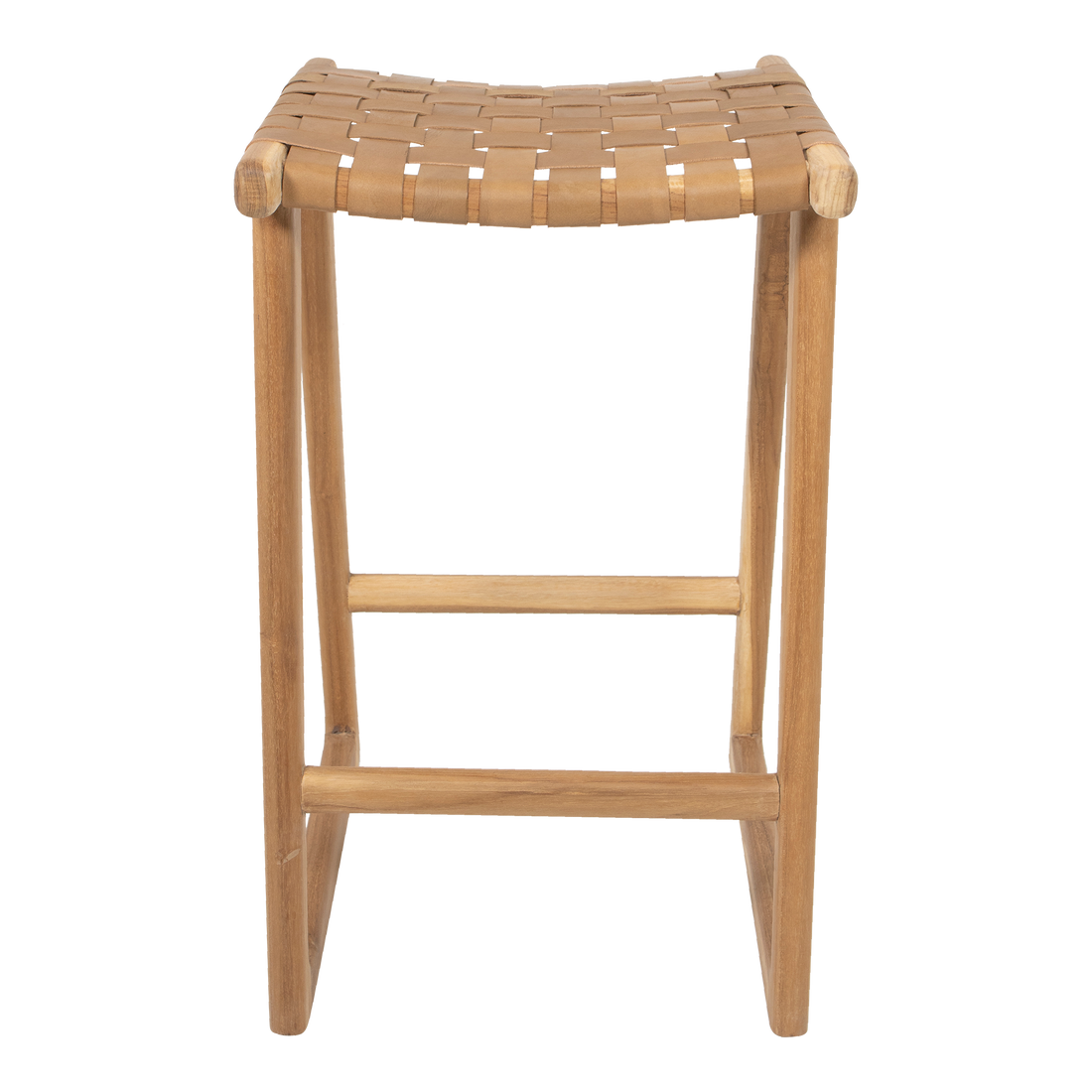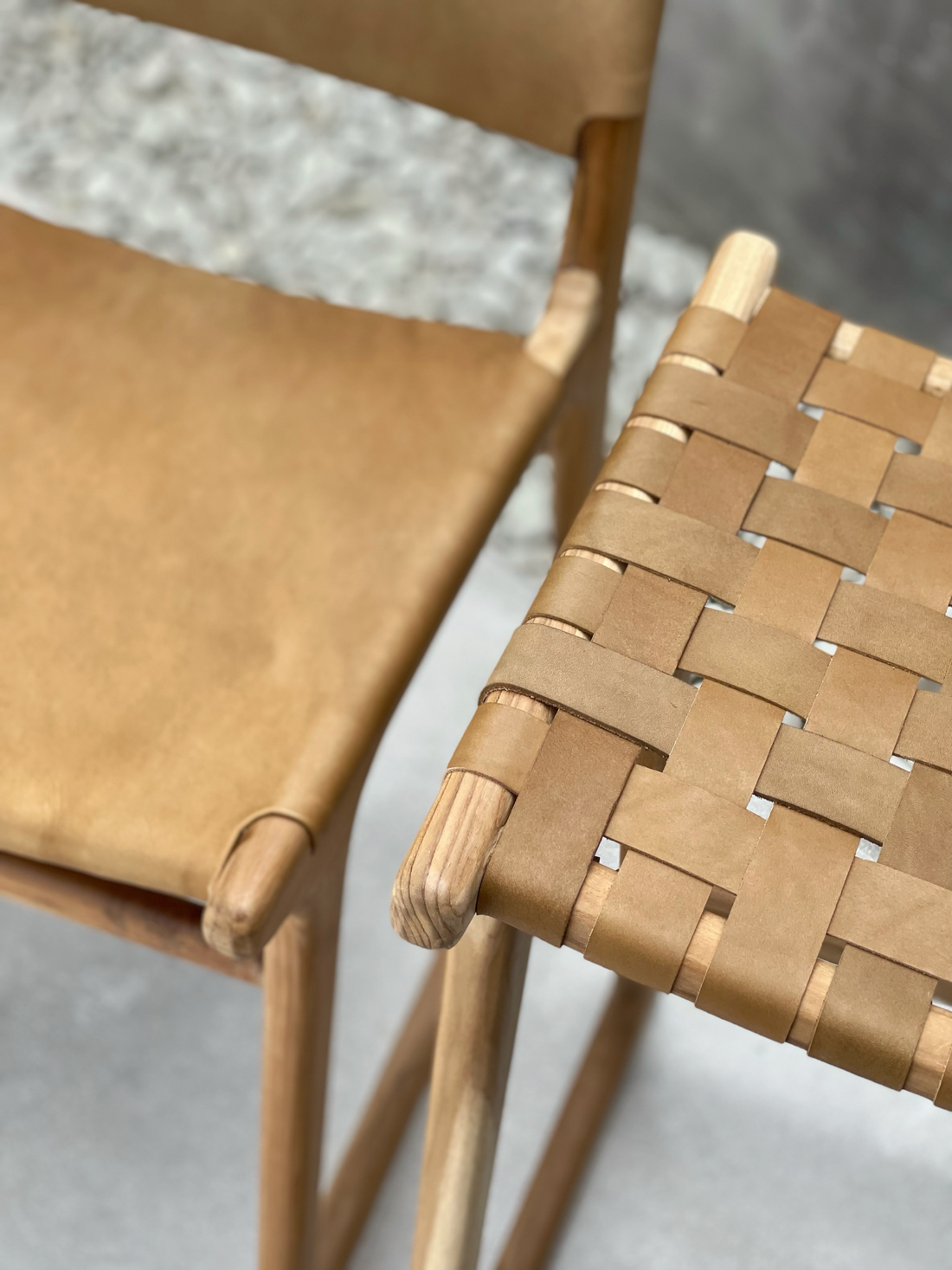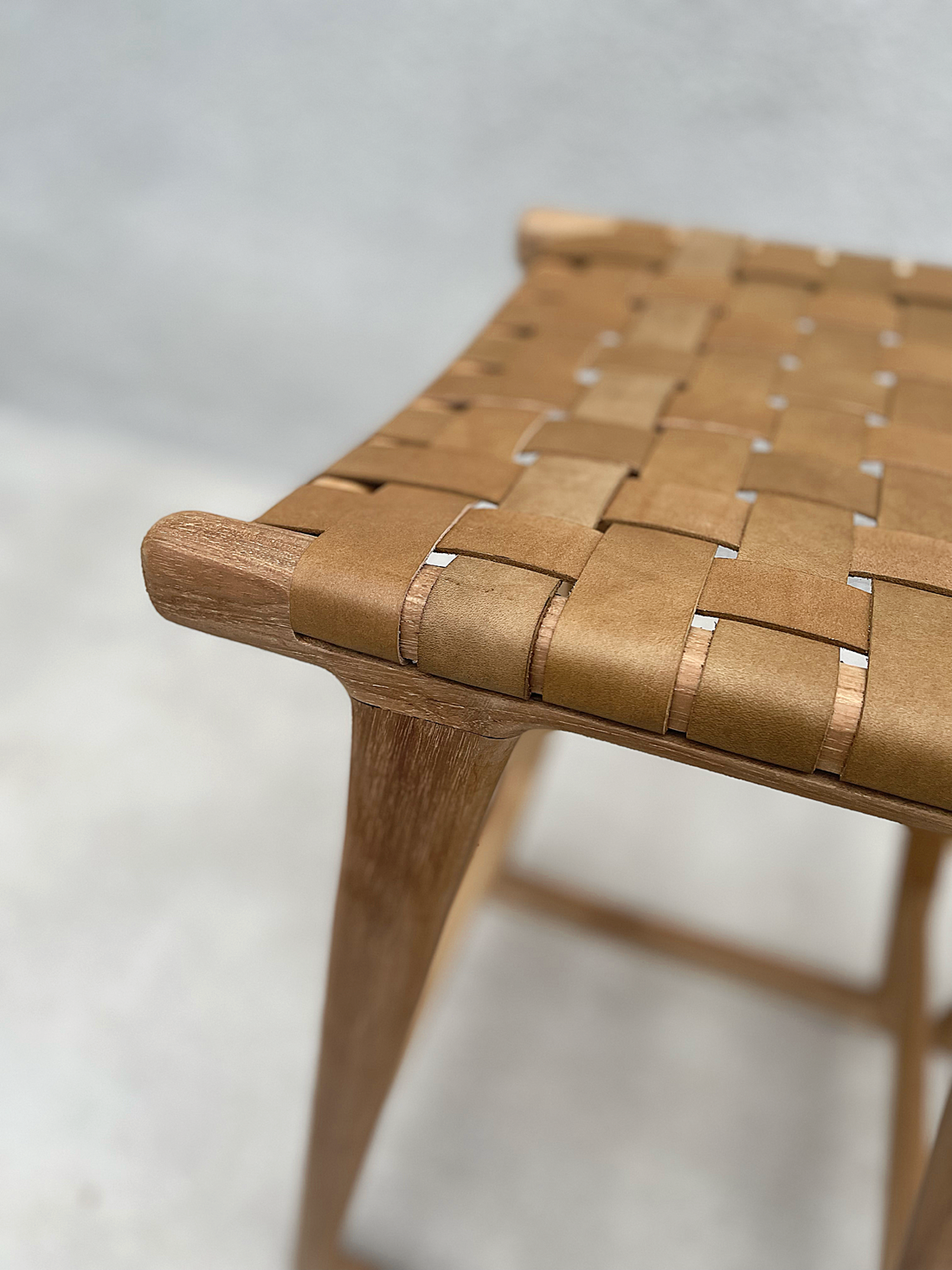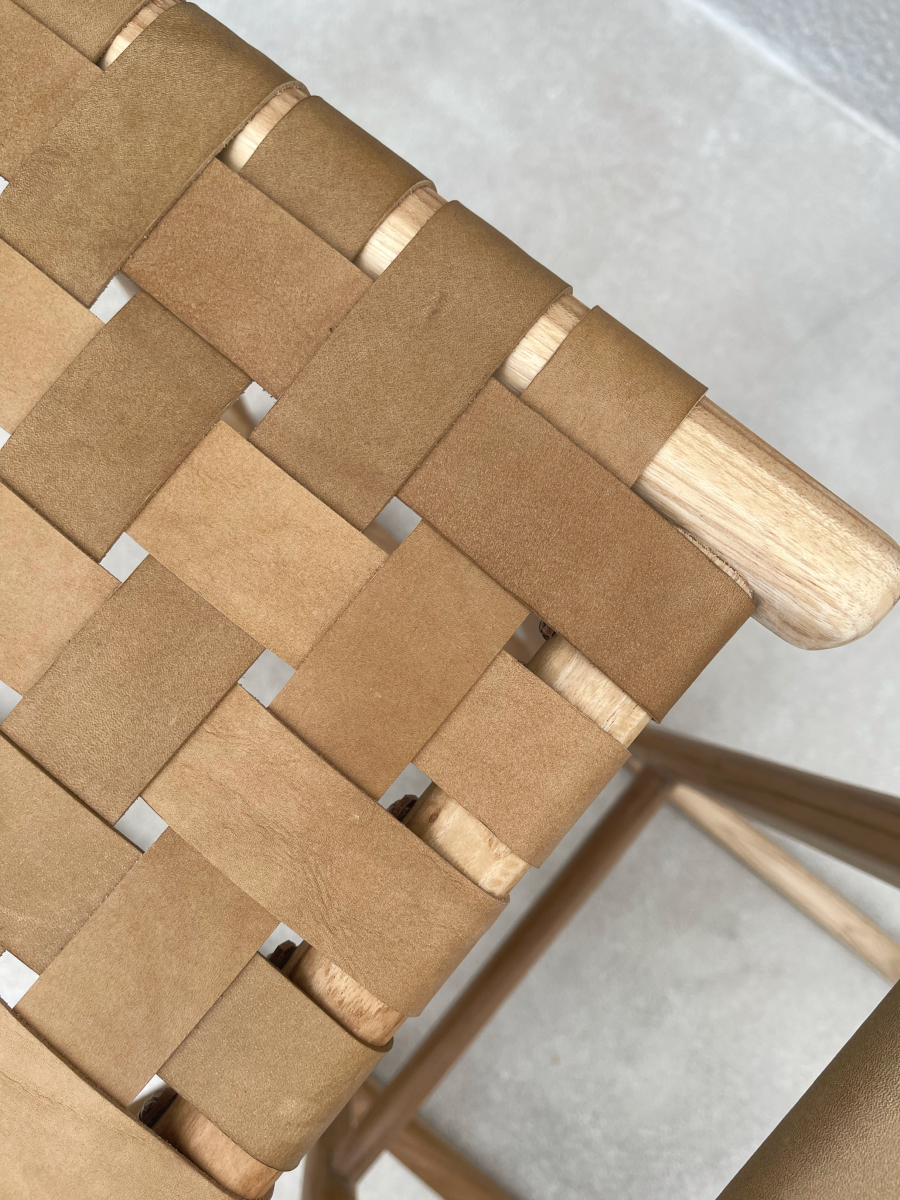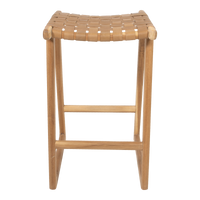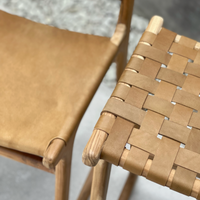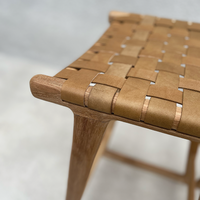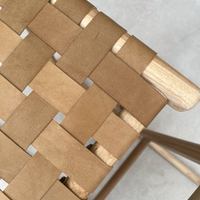 Bailey | Kitchen Stool Leather Sand
The Bailey stool boasts a seat-to-floor frame that sets it apart from others and a beautiful plaited leather seat design that adds a touch of elegance. The warm teak timber and genuine leather create a sense of luxury and comfort that will complement any space effortlessly. Imagine the feeling of sitting on this stool, the warmth of the teak wood and the softness of the genuine leather will make you feel like you are in a sanctuary of comfort and luxury. Add a touch of elegance and warmth to your home with our Bailey stool.
* Available in Black Chocolate, Tan and Sand leather, there's a style sure to compliment any decor.
Available Now

Dimensions: 16"W x 15"D x 26"H