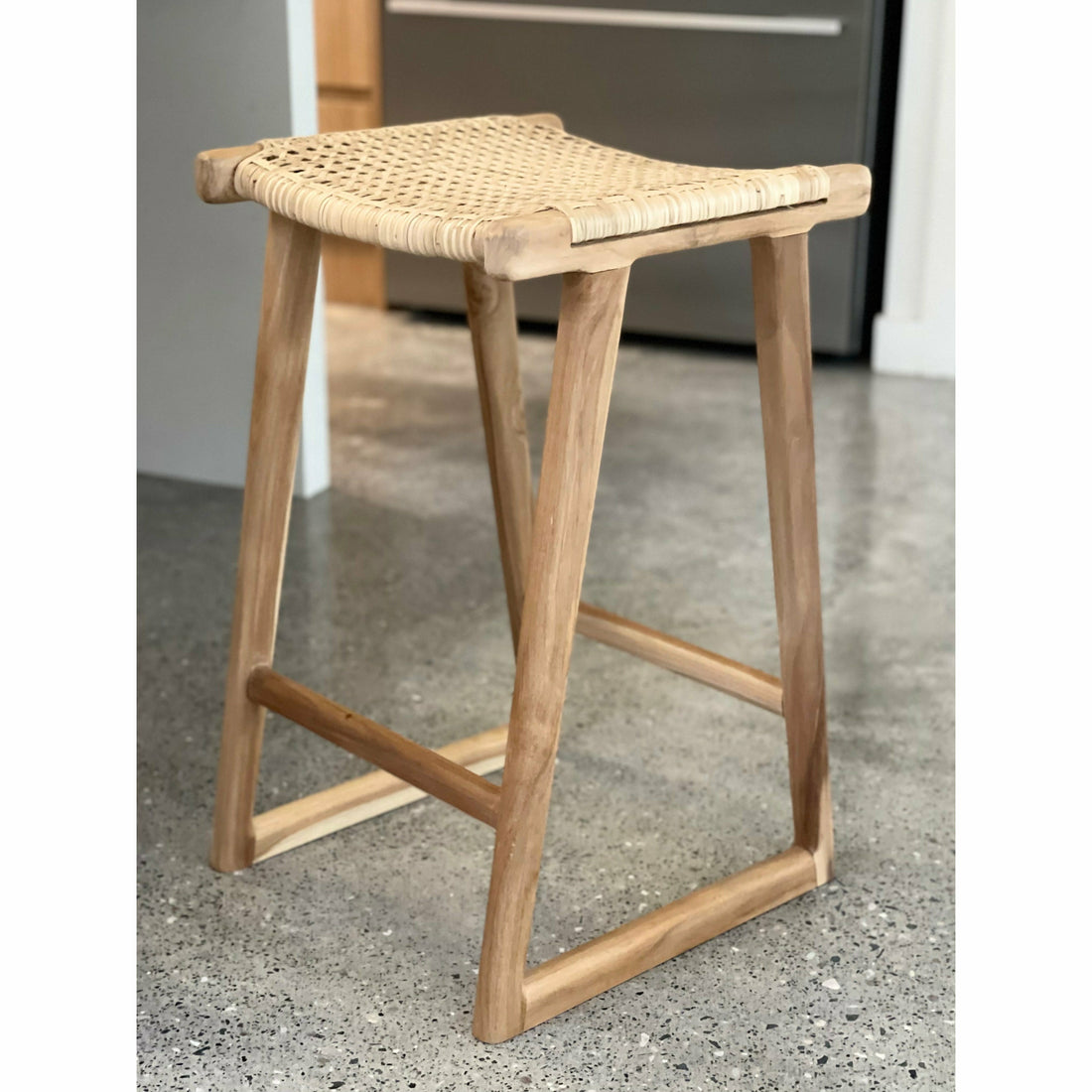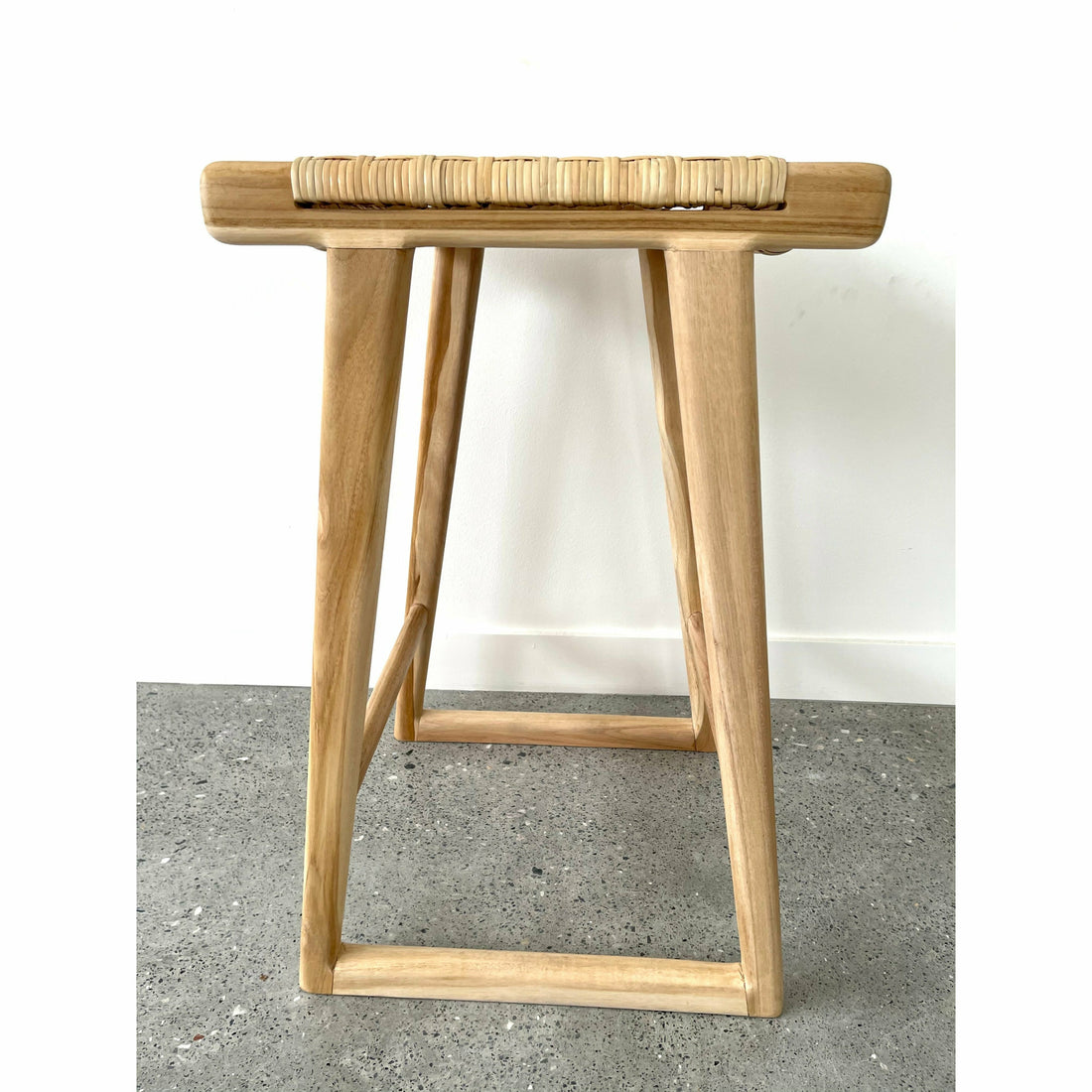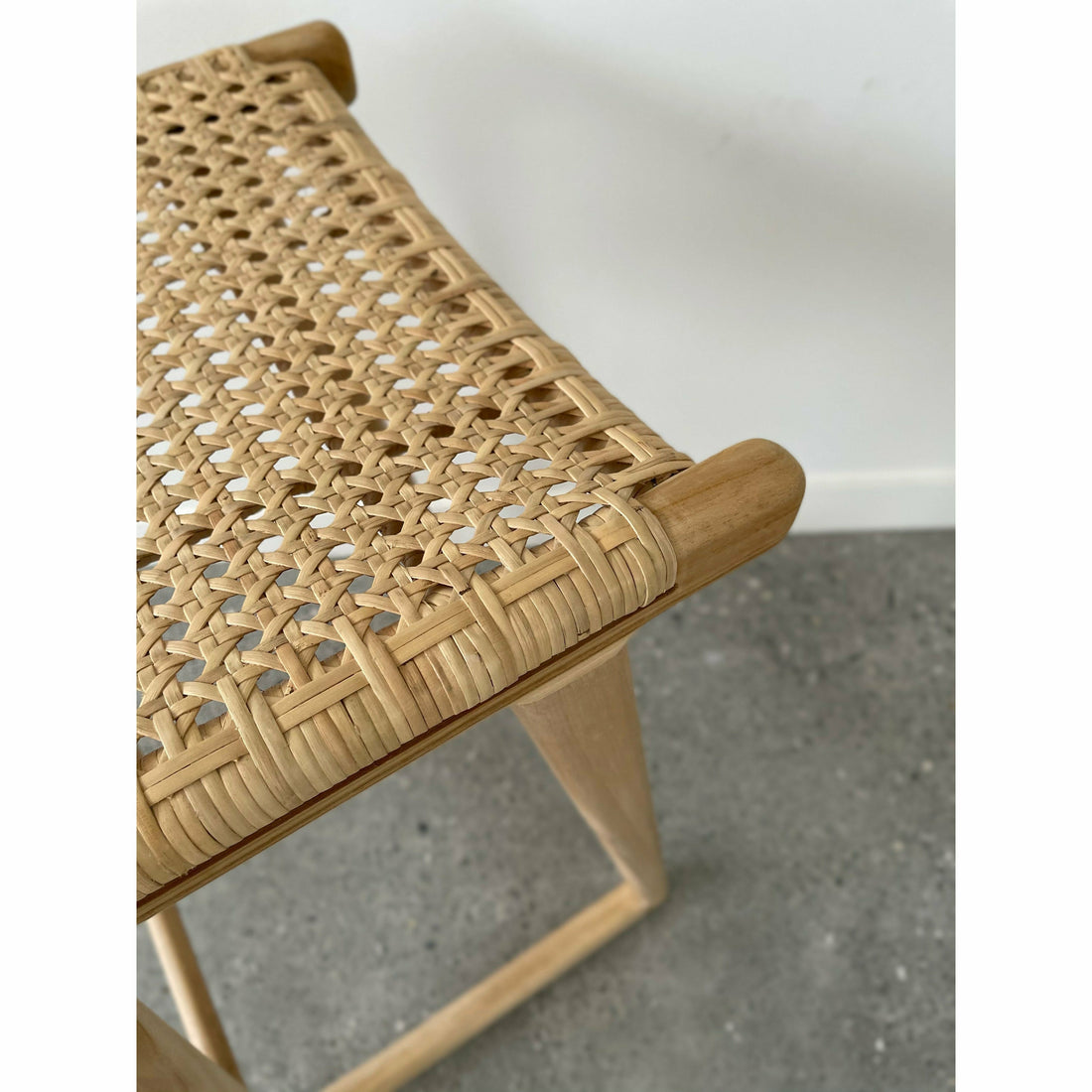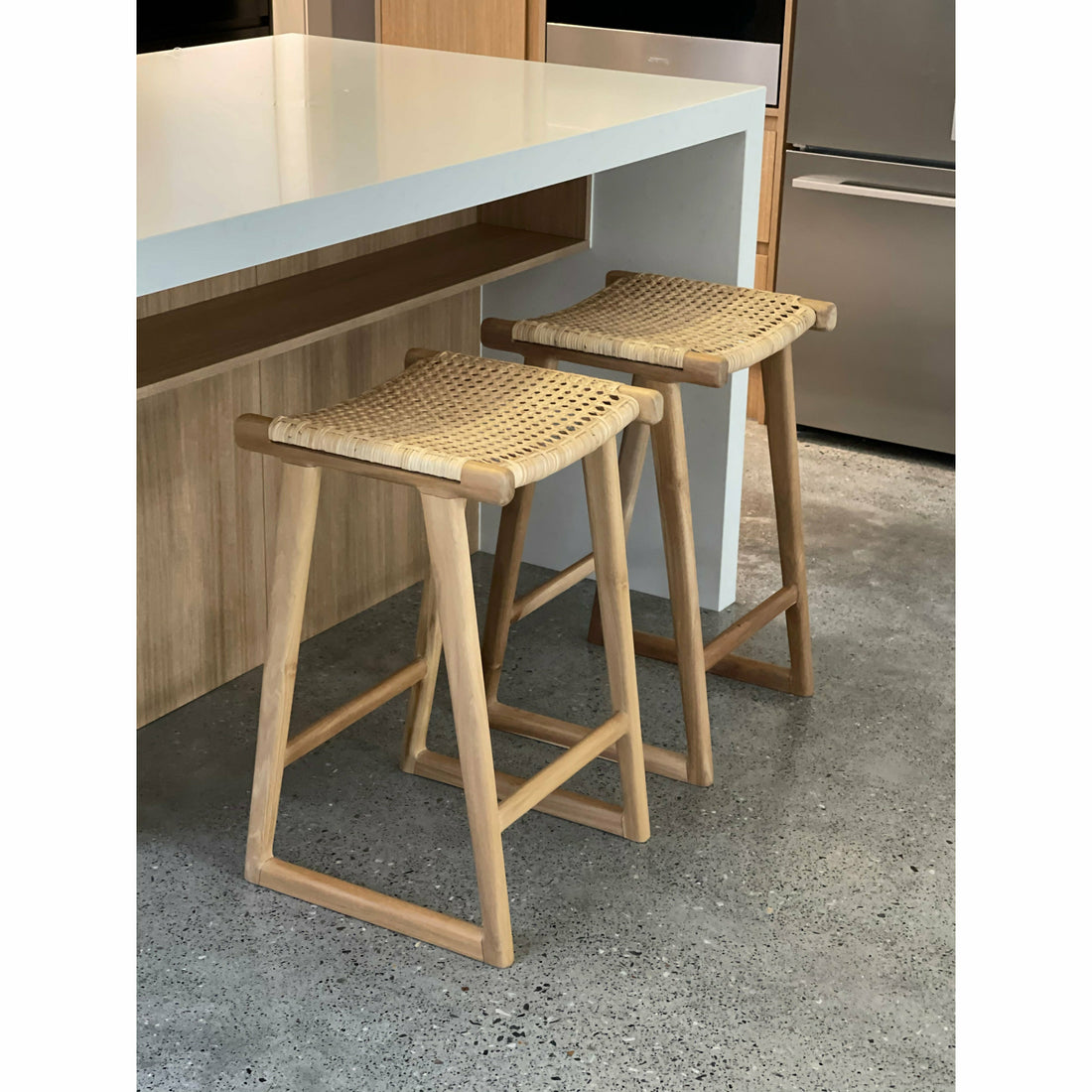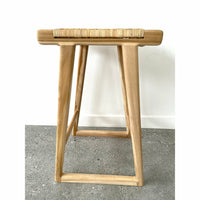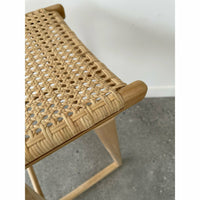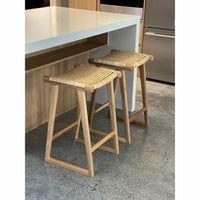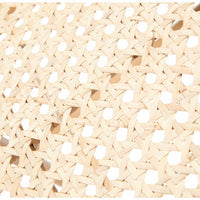 April | Kitchen Stool Rattan Natural
Introducing April - A stunning kitchen stool made from a blend of naturally sourced rattan, lovingly paired with the warmth and durability of teak framework. This incredibly comfortable, sturdy and supportive rattan seat boasts the same material and weave pattern as our Daisy Dining Chairs - making these stools the perfect pairing to complete your casual or formal dining area.

Dimensions: 16.1"w x 15.4"d x 26.4"h Step Height: 7.9"